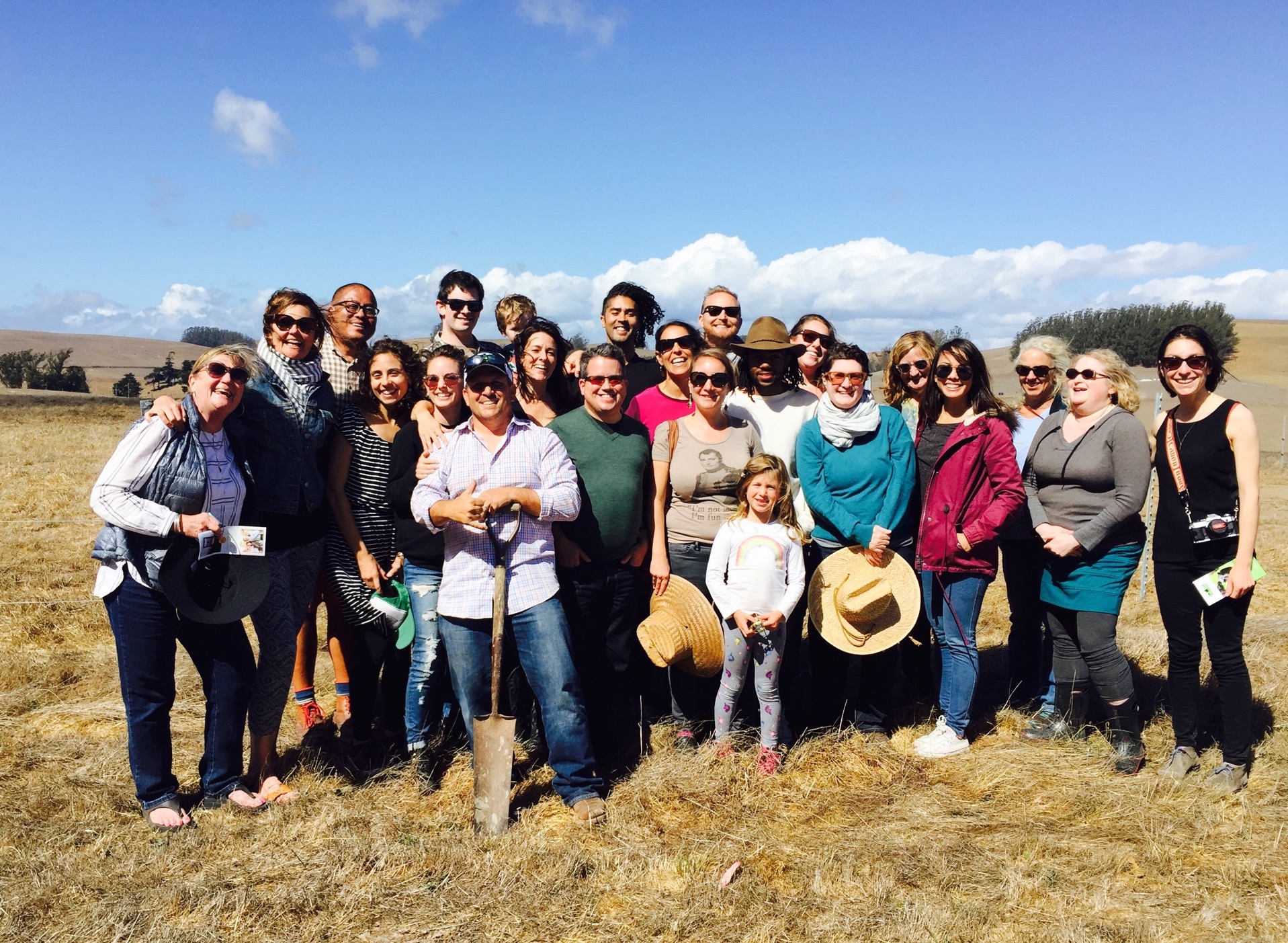 I'm passionate about food, people, history, our amazingly diverse region, and how farming, chefs, and eateries have had a sweeping effect on the global food movement. I wanted to find a way to create real, delicious memories for food lovers and travelers to experience the best of San Francisco and the SF Bay Area.
When I travel, I want to know the best places to eat and explore the not-to-be-missed restaurants, markets, and unconventional eateries - and very often, it's the hidden gems not found in any guide book that are the most satisfying. This is why my knowledgable food industry guides and I share iconic foods, architectural landmarks, local lore and history, and the stories behind the chefs, growers, and innovators who make the Bay Area's culinary scene great.
People love being our guest on Edible Excursions tours. They often tell us it was the highlight of their trip, their social event, or their team building adventure. We love showing off our amazing cities - San Francisco, Berkeley, and Oakland - and we are proud to call the Bay Area home. We look forward to having the opportunity to share it all with you!
Lisa Rogovin, Founder, Edible Excursions
What We Do
Since 2004, Edible Excursions has been an award-winning walking food tour company offering culinary experiences throughout San Francisco, Berkeley, and Oakland. We also create custom food tours for private parties like birthdays, bachelorettes, and social clubs, and corporate team appreciation and team building experiences.
We are proud to be 100% locally owned and operated, and a woman-run business. We got our start taking guests of the Four Seasons Hotel around town to meet local chefs and taste the best of the region. It is this commitment to five-star customer service and client accommodation that makes us the best food tour company in the region.
Edible Excursions' explorations take place in neighborhoods where small business owners, artisans, purveyors, farmers, and restaurant chefs share their personal food stories and their passion for local, seasonal, sustainable food. And, of course, along with learning about each area's culinary and cultural background, guests are treated to signature tastes from seven to nine different stops along the way.
Many of our guides have been with the company since our start. We don't use scripts, and no two tours are ever exactly alike. Every food and drink tour we take on has its own character, charm, and experiences. Our guides are knowledgable, engaged, and accomodating. We are all food industry professionals - food TV alumni, chefs, award-winning food writers, and longtime restaurant workers.